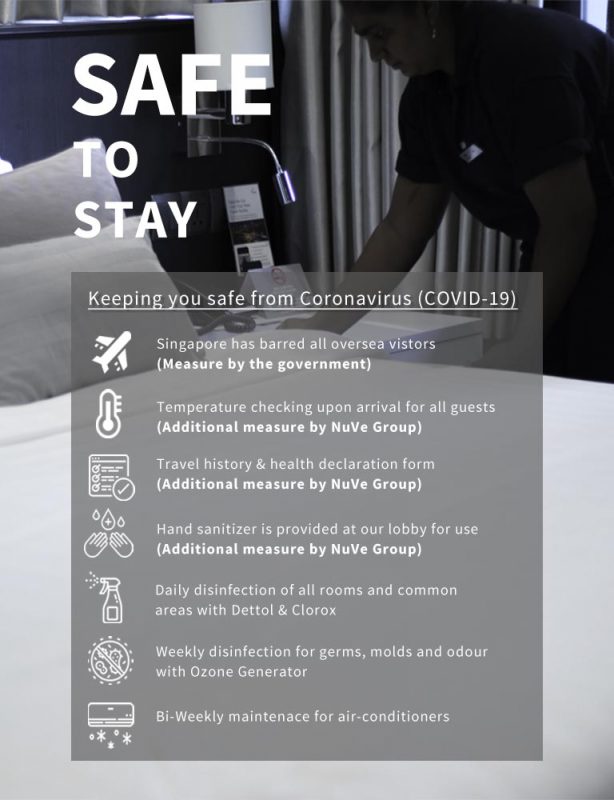 Is it safe to stay at NuVe Group's hotels?
Definitely! There are currently no cases as well as any known link to previous cases of Coronavirus (COVID-19) at any of our hotels.
We also disinfect rooms and communal areas on a daily basis. All our air-conditioners are serviced and cleaned frequently for the comfort of all of our guests.
The NuVe Group has implemented additional measures:
– Temperature checking upon arrival for all of our guests as well as daily temperature checking for all of our staff
– Travel history and health declaration form to be filled by up all our guests.
– Hand sanitiser is provided at our lobby for use.
How to protect yourself against Coronavirus (COVID-19)?
Below are some of the steps to protect yourself:
– Wash your hands with soap for 20 seconds often
– Avoid touching your eyes, nose or mouth without washing your hands first
– Avoid close contacts with those who are sick especially if they are sneezing or coughing
Useful information: