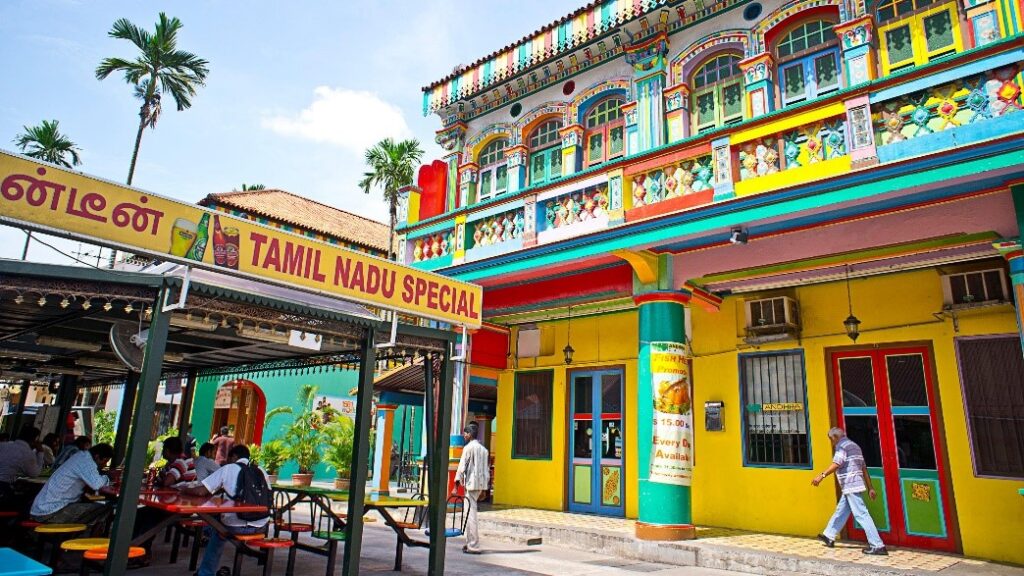 Our hotels are in one of the coolest cities in the world!
TimeOut has recently released its revered list of coolest cities in the world, and Singapore's most vibrant district – Little India has proudly found ground in the 19th position. In honour of this festive achievement, Nuve Group would be listing some of the most popular sites to visit whilst exploring this bombilating neighbourhood!
But before we start our list, did you know that a few of our pristine hotels are in close proximity to Little India?
For a more affordable option, Harbour Ville Hotel, Hamilton is a 3-star proletarian oasis fitted with all the basic necessities to provide you a comfortable place to rest after a day of tireless exploration. This includes a 24-hour concierge and front desk service, free WiFi, a flat-screen TV, coffee and tea making facilities and more!
If you're looking to indulge in a more immersive boutique experience, Hotel NuVe Stellar or Hotel NuVe Urbane is perfect for an elevated stay with the pleasure of additional amenities such as a room with a bathtub. So be sure to peruse our website and book directly with us for the best rates, greatest deals and exclusive discounts!
Formerly a settlement for Indian convicts, Little India emerged from its chrysalis becoming the buzzling cultural enclave it is known for today. The mercantile streets have shophouses galore emitting an old-school charm quintessential for an authentic Southeast Asia peregrination. Eat, pray and shop in this wondrously serendipitous area by visiting some of the many exciting locales in its provision.
The Sri Veeramakaliamman Temple is one of Singapore's oldest Hindu temples. It was built by early Indian immigrants and settlers in the 19th century in dedication to the goddess and destroyer of evil, Kali. Step into the tranquil sanctuary and be mesmerised by its rich colours and embellishments.
For those planning to make a visit, do take note that specific dressing is required in the form of modest dressing that pays particular attention to the covering of knees and shoulders. It is operative between 5:30am to 12:00pm and 5pm to 9pm every day of the week.
The Indian Heritage Centre is a grandeur building with a gallery like austerity in its core. Within the stoic exterior contains a wealth of knowledge waiting to be imparted to its visiting wayfarers.
Admission prices ranges between S$5 to S$8 per pax, and its operation hours starts from 10am to 6pm from Tuesdays to Sundays (closed on Mondays).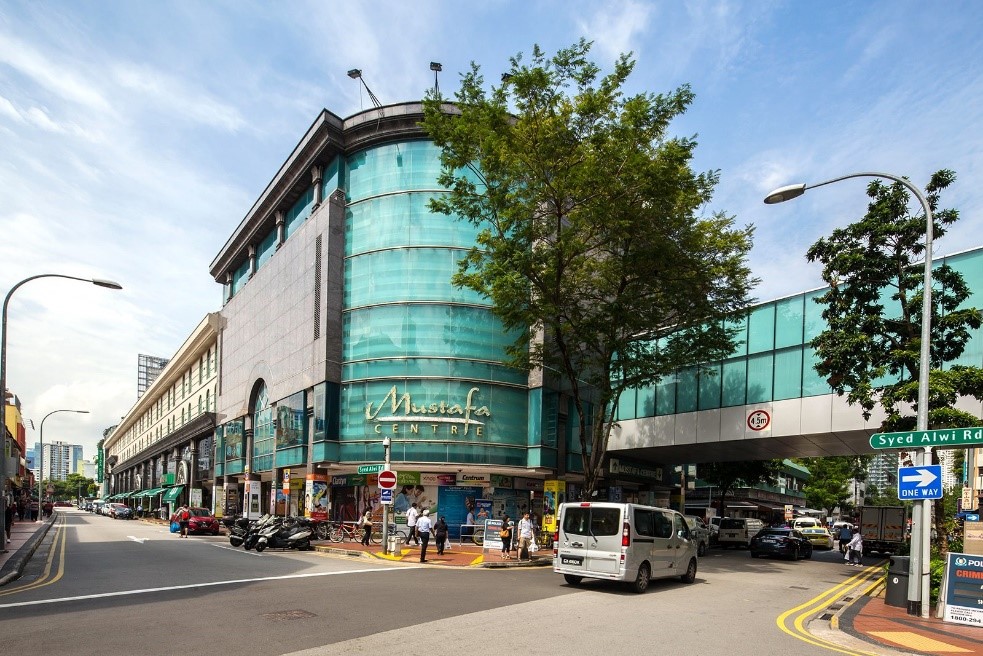 Mustafa Centre is a colossal shopping complex that is extremely popular among both local and foreign wayfarers for its extensively wide range of commodities and late-night operating hours. Currently, it opens everyday from 9:30am to 2:00am.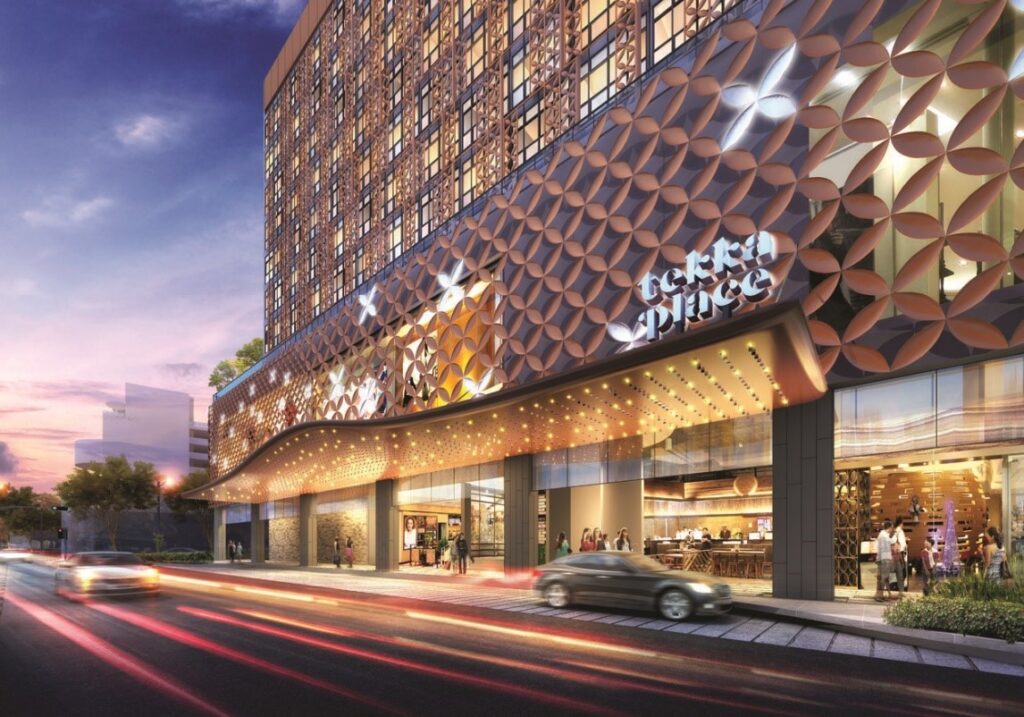 Another appealing shopping option is Tekka Place. The recently refurbished mall is filled with contemporary shopping and dining options within its premises.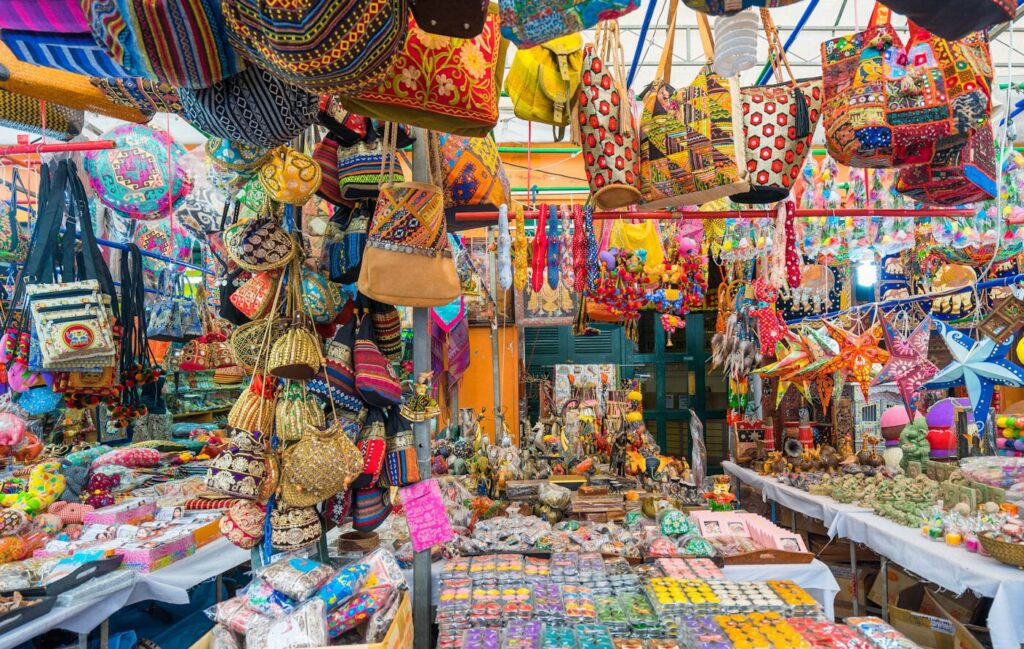 Keep the ember of your shopaholic-isms burning at Little India Arcade where an abundance of novelty knick-knacks awaits your procurement.
The cluster of conserved neoclassical shophouses carries anything and everything from jewellery to handicrafts to silk sarees and more.
An amalgamation of wet market, food centre and shopping mall, Tekka Centre is an intriguing complex where several ethnic communities come together to create a multicultural shopping fiesta. Within the complex lies an extremely popular Hawker Centre home to a plethora of food stalls.
Some of the more notable and acclaimed stalls include 545 Whampoa Prawn Noodles, Heng Gi Goose and Duck Rice, Pak Kashmiri Delights, Allauddin's Bryiani and Temasek Indian Rojak.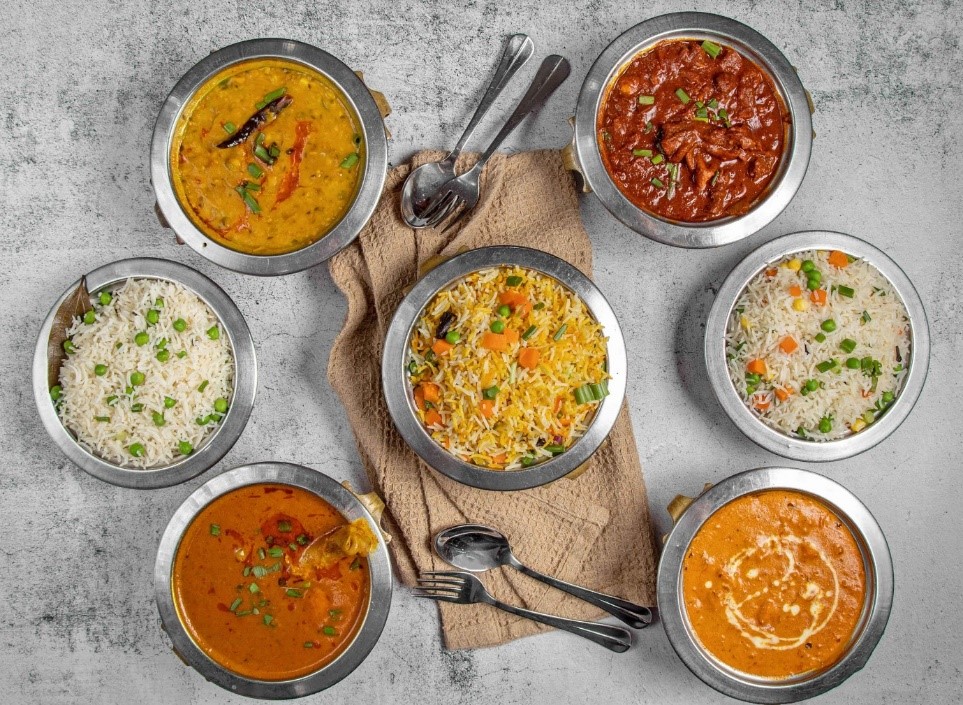 Nourish your soul with the hearty comfort food of Khansama Tandoori. It is one of the most popular Indian eateries in the country offering many delectable and authentic Indian dishes from refreshing Masala Papad to decadent Dal Makhani.
Do take note that they are closed on Mondays, but are otherwise opened from 10am to 12am.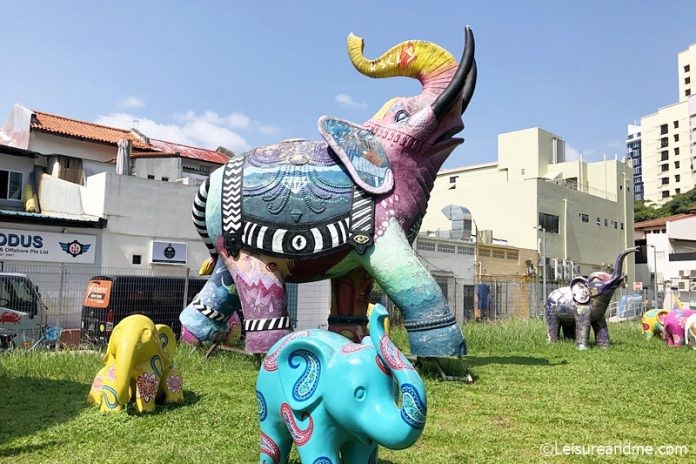 These strikingly flamboyant and photogenic elephant sculptures at 11 Hindoo Road are another addition that makes Little India such a captivating locale for a walking tour. For avid photographers and Instagrammers, it serves as beautiful ornaments and backdrops to capture the attention of your fellow followers.
With such an exciting list of things to do and sites to visit, it is no wonder Little India has been gaining much positive traction as of late! So be sure to check it out while in Singapore, and have NuVe Group be your home away from home.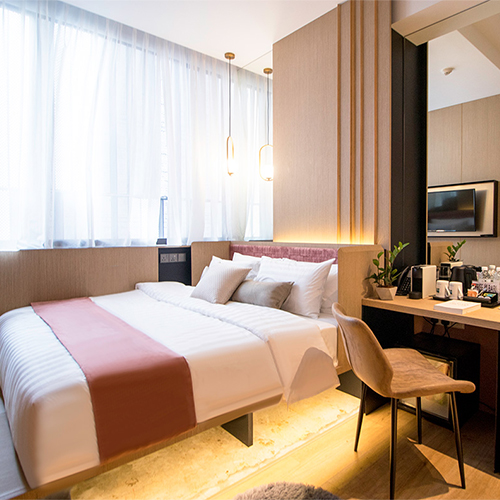 Hotel NuVe Elements, Clarke Quay
Boutique hotel with outdoor Jacuzzi. Rooms on each floor represent a different theme of the elements.
3-mins from Clarke Quay train station.
Complimentary In-room Minibar

Certificate of Excellence
Hotel NuVe Urbane, Lavender
Relax in style and immerse yourself in history at our charming colonial boutique hotel with pool.
5-mins walk from Lavender train station.
Complimentary In-room Minibar

Certificate of Excellence

Complimentary Parking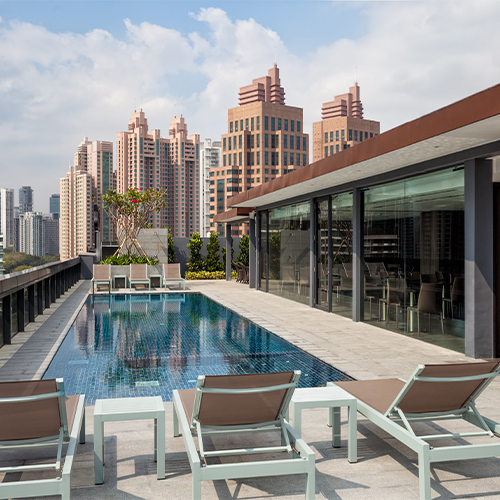 Louis Kienne Serviced Residences
Serviced apartments with swimming pool. Fully furnished apartment suites with kitchenette.
3-mins walk from Havelock train station.
Swimming Pool & Outdoor BBQ

Gym

Premium Snack Bar in Lobby

Certificate of Excellence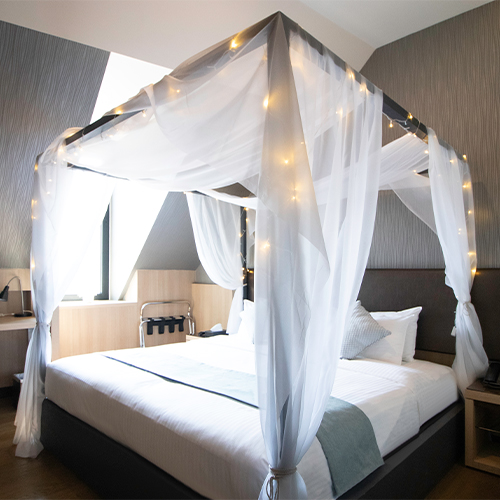 Hotel NuVe Stellar, Farrer Park
Boutique hotecl onveniently located in close proximity to local attraction.
5-mins walk from Farrer Park train station.
Complimentary In-room Minibar

Recommended on TripAdvisor

Complimentary Parking
Hotel NuVe Heritage, City Hall
Ultra-chic boutique hotel in all white heritage building with themed suites.
5-mins walk from City Hall train station.
Complimentary In-room Minibar

Certificate of Excellence

Themed Suites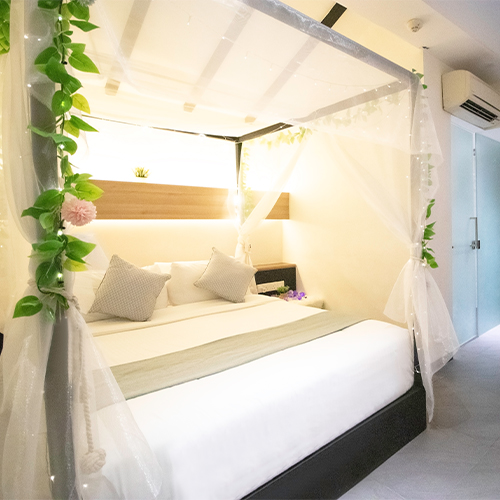 Housed in pre-war conservation shophouses. This hotel offer a comfortable, economical and affordable stay in Singapore.
5-mins walk from Bugis train station.
Complimentary In-room Minibar

Recommended on TripAdvisor
Victoria Hotel, A NuVe Group Collection
Newly refurbished and located conveniently in the heart of Singapore.
5-mins walk from City Hall, Bugis, & Bras Basah train stations.
Complimentary In-room Minibar

Recommended on TripAdvisor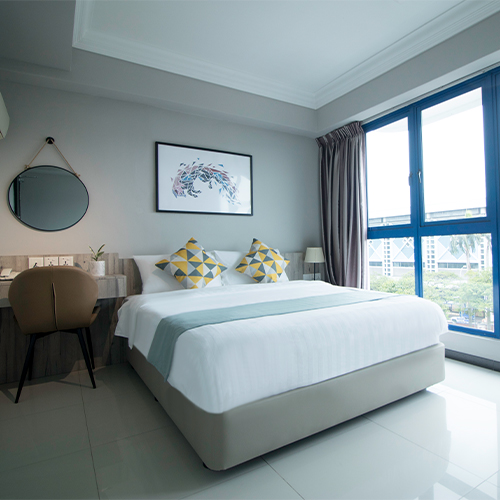 A boutique hotel ideal for travellers seeking budget-friendly accommodation while in Singapore.
Near to HabourFront & Outram Park train stations.
Complimentary In-room Minibar

Recommended on TripAdvisor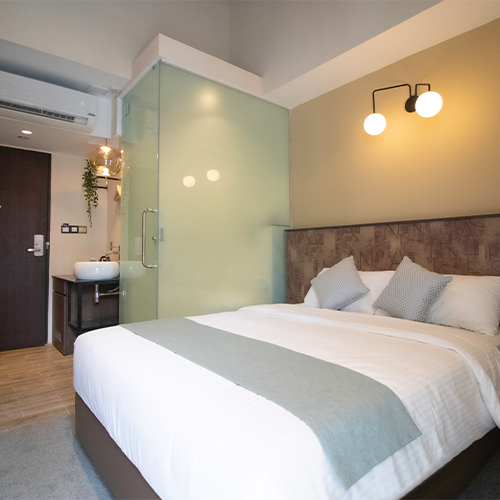 Harbour Ville Hotel, Hamilton
An ideal choice for budget-conscious travellers, this boutique hotel offers affordable accommodations.
3-min walk from the Bendemeer train station.
Complimentary In-room Minibar

Recommended on TripAdvisor
Why stay with us?
Here are some of the reasons why our guests love us!
All our hotels are centrally located in Singapore and is just few minutes walk from train stations and major attractions in Singapore
Benefits for Booking Direct
Best Rate Guarantee
Early Check-in
Late Check-out
Free Room Upgrade*
Free Local Calls
Exclusive Discounts
*only available on selected hotels. Please check individual hotels for details.
Guests' satisfaction* for all NuVe Group's hotels from a survey.
*The survey results were derived from 1965 responses, with 88.1% of the participants giving a rating of 3 or above in the Hotel Rooms category.